Clerk of Courts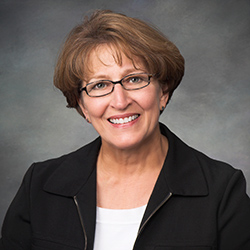 Ann E. Pease
Paulding County Clerk of Courts
115 N Williams St, Room 104
Paulding, OH 45879
Phone:
419-399-8210 (Legal Division)
419-399-8211 (Title Division)
Hours:
Monday through Friday, 8:00 A.M. – 4:30 P.M.
Members of the public are those with individual concerns that the Clerk of Common Pleas and staff strive to assist with compassion and efficiency. They are not an interruption of our daily work, but rather the purpose for our daily work and at whose pleasure we are honored to serve.
The Legal Division of Clerk of Courts is responsible for filing, recording, indexing and preserving all court pleadings in the Paulding County Common Pleas Court and the Ohio Third District Court of Appeals. The Title Division issues titles for motor vehicles and watercraft as well as collects sales tax on those vehicles and forwards to the State Department of Taxation.
The Clerk also:
Accepts Bonds
Records and Certifies Notary Commissions
Files State Tax Liens
Files Judgment Liens
Acts as a Passport Agent for the US Department of State